Publicado originalmente em man on the moon
Os norte americanos Best Coast de Bethany Consentino e Bobb Bruno estão de volta aos discos em 2012 com The Only Place, editado no dia catorze de maio pela Wichita Recordings e sucessor de Crazy For You, disco de estreia que
sugeri
em agosto de 2010.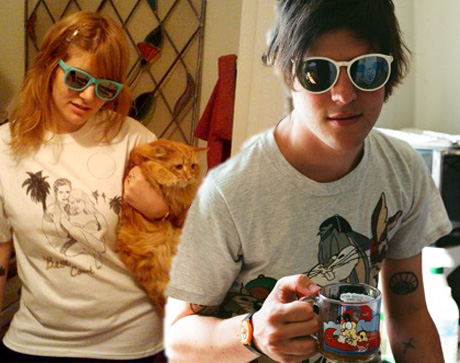 Manter uma carreira presa ao rótulo lo fi é uma escolha para poucos e quase sempre fruto da necessidade básica de algumas bandas com poucos recursos que se aventuram em estúdios artesanais, munidos de métodos de gravação primitivos e quase sempre precários. Logo, não são raros os casos em que grupos antes inclinados para a produção desse som de baixa fidelidade abandonam totalmente essa proposta no segundo disco, seja pelo aumento de recursos, um contrato com uma editora maior, ou a simples necessidade de evoluir.
Assim, os Best Coast, a exemplo de outros (Real Estate, Wavves e No Age), deixaram de lado o som artesanal e de baixa qualidade do primeiro disco para reproduzir um segundo álbum musicalmente mais límpido e abrangente e comercialmente com maior potencial. As canções de amor de Betahny e Bobb chegavam empacotadas em nuvens de poeira e ruídos, hoje chegam numa embalagem diferente, muito mais suave, pop e pronta para o grande público, com a ajuda do produtor Jon Brion.
Mas, felizmente, com exceção da sonoridade naturalmente mais límpida, a estrutura que preenchia o primeiro álbum continua presente em The Only Place, com Bethany a cantar sobre os mesmos temas e Bobb apoiado na mesma sonoridade e alguma crítica que possa ser feita a este The Only Place, talvez assente na aproximação excessiva entre as canções e não na instrumentação límpida em si.
Na abertura do trabalho, músicas como Why I Cry, My Life ou mesmo a surpreendente canção homónima entusiasmam pela honestidade dos versos assumidos porConsentino, mas Better Girl corta com esta tendência e a partir daí as canções passam a fluir como iguais, como se fossem apenas fragmentos de um imenso hino aos corações partidos. Provavelmente a culpa disso está na necessidade da banda em abandonar (quase) inteiramente o ritmo acelerado do primeiro disco, algo que até tentam restabelecer ao final com a rapidinha Let's Go Home, mas que pouco modifica o resultado final do disco.
A fim e ao cabo, nenhuma das canções presentes no trabalho parecem fugir da temática simples de amores que não deram certo, declarações essencialmente confessionais e pequenas doses de melancolia. E esta era a proposta temática que enriquecia Crazy For You. Mas em The Only Place, mantendo-se a temática, o enquadramento é outro, Jon Brion tenta proporcionar uma maior grandeza e limpidez e o som surge reconfigurado e melhor moldado à voz entristecida e apaixonada de Bethany. Espero que aprecies a sugestão...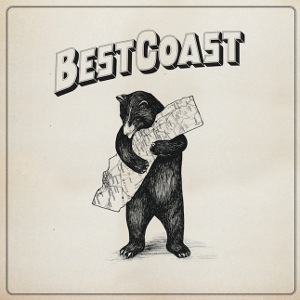 01. The Only Place
02. Why I Cry
03. Last Year
04. My Life
05. No One Like You
06. How They Want Me To Be
07. Better Girl
08. Do You Love Me Like You Used To
09. Dreaming My Life Away
10. Let's Go Home
11. Up All Night