Published
here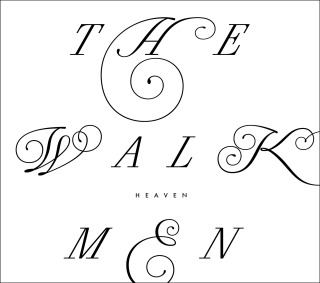 The Walkmen realize music fans can be an impatient bunch, especially in regard to anticipating an album. So it's great they haven't been reluctant in streaming new material off their upcoming album
Heaven
, out May 29th. Last month it was the
self-titled cut
, and just a week later the excellent "
Heartbreaker
". Now we get the joyous and crispy-clean "We Can't Be Beat".
It's not quite as stripped-down as the twangy "Your Southern Soul", another
Heaven
slow-churner, but the introduction of "We Can't Be Beat" relies solely on trickling acoustics and Leithauser's vocals. The sound is initially more restrained than usual, making Leithauser's voice even more prominent, and less buried behind guitars like on most Walkmen tracks. But when he lets out a big "Ohhh-ohhhh" proclamation about mid-way through (02:40), and the track picks up steam, it resembles what we know and love from The Walkmen — with a bit more perkiness and optimism than usual.
Here's a video I took of a track off
Heaven
, "Your Southern Soul", when the band performed for free in Hoboken on 10/16: